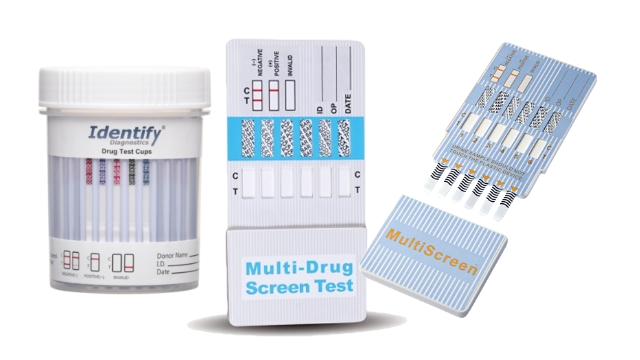 Drug tests are commonly administered in Australia. One of the most common occurrences of drug tests is in one's professional life. While there are some professions, primarily governmental positions, which require periodic drug tests, other professions too are mandated to conduct pre-employment background check drug tests and even some surprise drug tests at random periods. A drug test is conducted in one of two ways in Australia, either through a urine sample or through a mouth swab saliva test. Employers in Australia follow a specific set of guidelines in administering these tests. When it comes to which panel drug test most employers use in Australia, there are various options available, but in general, employers check that the drug test panel should check for the presence of certain specific drugs. If a person's drug panel test indicates that they have been using or abusing drugs, then there can be severe consequences, including loss of job. This holds especially true in the case of pre-employment background checks.
Imagine being up for a job, or perhaps, your dream job, clearing all the interview rounds, coming down to the final formalities. You are excited to start this new venture and see how it shapes your life. All you need to do now is clear a drug test; you are so close to getting that position, but oh no! The test came positive! Your drug panel test indicates that you have been taking drugs! But you did not use any drugs for the last 2 days? How is it still detected, you wonder? Well, the answer is simple. Some drugs remain in your system longer than others. Additionally, there are other factors that come into play as well.
Why were drugs detected in my test?
While the main factor because of which drugs get detected in your blood is the type of drug you use, other factors include your age, the method of using drugs, the number of drugs used, your weight, height, and in the case of some drugs, your gender and health conditions. Marijuana, for example, stays in your system for 1-2 days, whereas more potent drugs like Benzodiazepines (Xanax, Valium) can be detected for up to 7 days in your system. Meth or Methamphetamines can be detected for up to 5 days. With the variety of drugs that people get access to one way or another and the frequency of cases of people abusing drugs, drug tests are administered to ensure that no drug abuser gets employed in one's company. Additionally, periodic drug tests are required to ensure that no employee is using drugs and ensuring that the drugs represent the correct results. The post-employment tests are usually surprised or administered after a 1 day's notice.
While some companies inform employees and potential employees what drug tests would be checked, however, that is not the norm. Employers in Australia often use a specific panel drug test which checks for the basic set of drugs that are commonly used and abused by the people. The drugs panel tests used by employers in Australia check to find the presence of the following drugs:
Amphetamines
Marijuana (THC)
Cocaine
Morphine
Methamphetamines
Benzodiazepines.
This type of drug test panel is known as a 6 Panel drug test. Any Drug panel test which is used by an Australian employer is first needed to be approved by the Australian Standard AS4308. There are various panel drug test kits available on the market in Australia that are used by employers to conduct these tests. The Drug Panel tests are used for urine test samples. Some Panel drug tests are available in the form of cups, while others are available as strips. Either way, the aim of these is to collect urine samples. With every kit, the instructions of use also vary, and it is essential for users to follow them to ensure that the test is done correctly. Among the various products out there, very few are reliable and are trusted by various employers. Among this small list of trusted products is Detox Stuff's 6 Panel Drug Test Kit.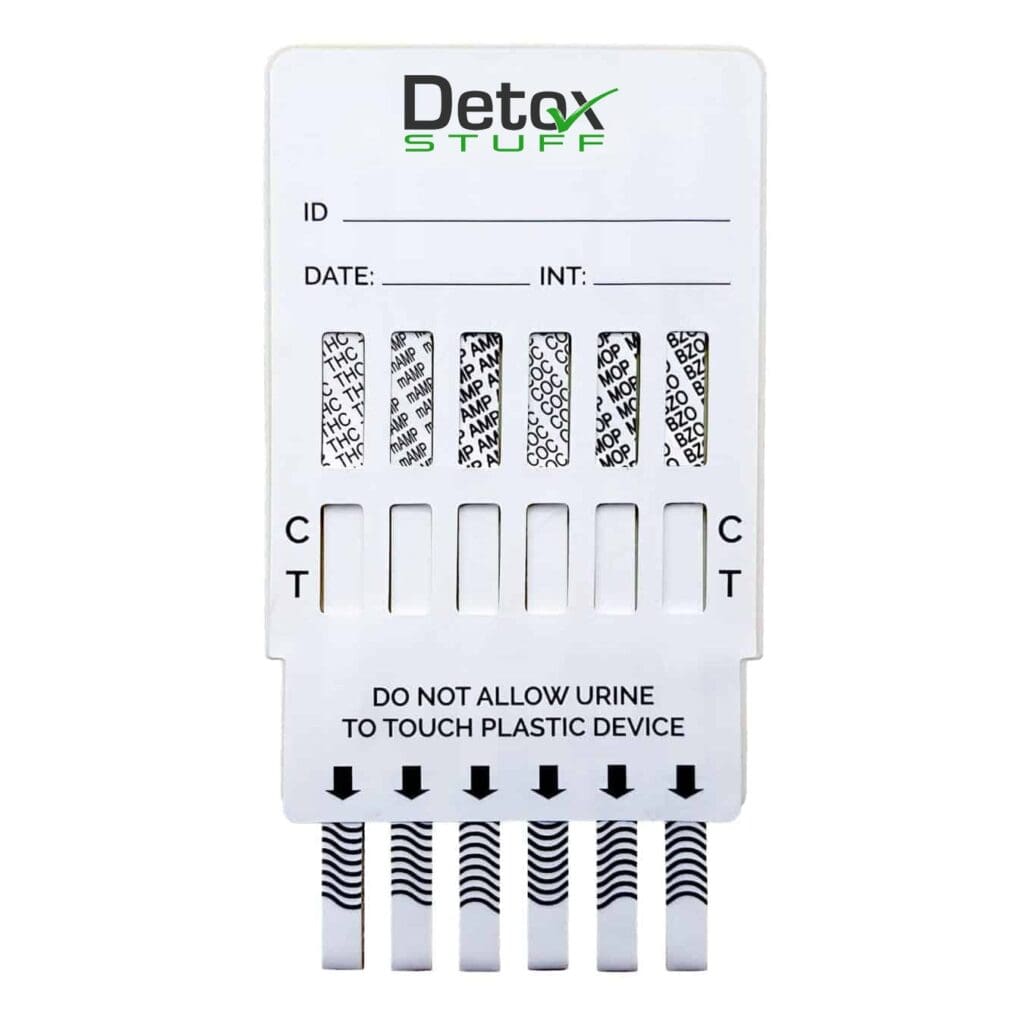 The Detox Stuff 6 Panel Drug Test Kit comes with a card like apparatus which is extremely easy and quick to use. The Card contains 6 strips, each marked to a top limit line. To begin using, the user first needs to take out the Card from its plastic cover strip. The user then needs to collect a urine sample in a container and dip the Card, the side with the protruding lines, into the urine sample for roughly 10-15 seconds. After this, the user needs to place the Card on a non-absorbent surface for five minutes. All 6 protruding lines are connected to 6 different drug tests, and the test reveals the result for each from the 6 windows (panels) on the Card. Within the 5 minutes wait time, the test will reveal the result for each of the 6 tests. You need to check every panel to get the result. If the result shows 1 line in any panel, it means that the person is positive for having consumed that drug or drug category. 2 lines, on the other hand, indicated negative for drugs. To pass a drug panel test, it is essential to get double lines in every panel. The plastic covering prevents the testing strip from being contaminated before being used and, as such, must not be tampered with.
Drug panel tests are an efficient and effective way to conduct urine sample drug tests which is why they are preferred now by various employers. The Detox Stuff 6 Panel Drug Test has been trusted by a number of employers all across Australia and poses 98% accuracy, which is rare for panel drug tests. With the time, effort and resources that Panel drug tests save, it is highly recommended that more employers try them out. The efficiency of delivering results and the accuracy of the results delivered makes them an excellent alternative to traditional urine sample tests, which usually take hours to give results.