In a layperson's language, a saliva drug test can be defined as a screening method that co-opts saliva to detect the presence of certain illicit drugs in the human body. Here, a device is used to administer the examination on-site without medical supervision. In addition, a saliva drug test also comes with an easy fluid collection chamber that provides quick and highly accurate results.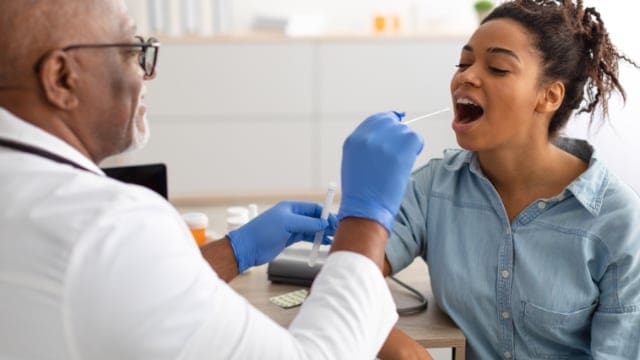 Australia is seeing a rise in the popularity of saliva drug tests as well as a use of mouthwashes that beat the saliva drug test. We covered it extensively in our article on Best Mouthwash For A Swab Test. Saliva Testing is a less expensive method and more convenient vis-à-vis urine and blood testing methods of drug test. However, it is essential to note that despite being speedy and less invasive, a saliva drug testing kit has a shorter detection window. It can only detect drug use within six to 24 hours. In addition, it also detects fewer illicit substances as opposed to urine and blood testing methods. Thus, the saliva drug method is optimal for workplaces as it can help to establish if some employee is under the influence of illegal substances.
Now that we have touched upon the basics of a saliva drug test in Australia let us examine some of its other facets.
What To Expect From Saliva Drug Test
The saliva drug test is becoming highly popular in Australia and is even used by police forces. Saliva is collected by swabbing the inside of the cheek or the back of the tongue with a regular absorbent pad. Then, the sample is subjected to a test that detects the presence or otherwise of certain drugs.
There are no rigorous precursory steps before a saliva test. However, a person cannot eat or drink for ten minutes before taking the test. The resulting time varies depending on the test kit. However, some saliva drug kits are known to reveal the results within 10 minutes. In case the result is positive, then it is taken to an authorized for further and more civil analysis.
How To Use a Saliva Drug Test
The donor must be given the swab for the saliva test.
Donors obtain saliva samples by rubbing their mouths on the inside of their cheeks and under their tongue.
You have to insert the saturated swab specimen into the saliva specimen container.
After the sample has soaked through and reacted with the test strips, the panels will display colored lines depicting negative or positive test results.
Thus, using a saliva drug test is easy-breezy and can be done by anyone.
After a brief review of the saliva drug testing method, it is time to gauge the substances that the test can accurately detect.
Top Six Most Common Substances That a Saliva Drug Test Can Detect in Australia
Although the range of illicit drugs a saliva drug test can detect is less than the urine or blood detection method, it is enough to suffice a workplace setup. The types of drugs that can be gauged using an immunoassay like the saliva method are highly subjective and depend on the kit you use. The new testing devices detect cocaine, cannabis, crystal meth, opium, and even bennies. Other detectable drugs include marijuana, ecstasy, yellows, benzos, etc. It is noteworthy to remember that how long a drug remains detectable under the saliva test method is precarious.
Marijuana – A standard saliva drug test can detect weed in a person's system for 24 hours after consumption.
Ecstasy – Also known as molly, ecstasy moves quickly through the body and cannot be detected after 24 hours of use. However, they are present in the saliva for an hour after consumption.
Opium – After 24 to 36 hours of consumption, the majority of opiates, including heroin, can still be detected in the saliva.
Meth – Meth, which goes by the names crystal and ice, can be detected in a user's saliva as soon as ten minutes after consumption. In addition, meth may persist in the saliva for four days after consumption, especially in the case of people who use the drug regularly.
Benzos – Also deemed Blues or Chill Pills, they are a group of drugs that remain detecting for up to ten days after consumption.
Candy – It is an illicit substance that passes through the human system more quickly and is detectable for about five days.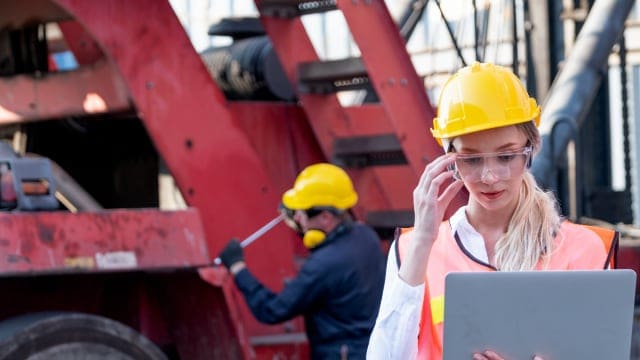 Advantages of a Saliva Drug Test in Australia
The saliva drug test is the most speedy, straightforward, and convenient method of checking the presence of illicit substances in a person's system. Moreover, they can be operated on without medical or expert supervision from the comfort of your office. In addition, the high accuracy level coupled with the quick result revelation makes the saliva drug test all the easier to use. Furthermore, saliva drug tests are very pocket-friendly, which makes them optimal for workplaces.
Opting for a saliva drug test at work can help deal with the following circumstances-
Prevent employees from abusing alcohol and other drugs
You can dodge hiring people who use illicit substances
Ensure a safe workplace
Rope in consumer trust that the company's employees are 'clean,' efficient, and good citizens
Wrapping It Up
Alcohol and drug abuse pose severe hazards to health. They also lower the productivity of individuals and staff, resulting in higher costs due to healthcare claims and short-term disability. Therefore, saliva drug tests are all the rage right now in Australia. However, it is essential to remember that the saliva drug testing method has a pertinent drawback; its detectable window is pretty short, and many drugs surface into the saliva a few days after consumption. Thus, some people may take advantage o this loophole and wait for a few days to do the test and come out clean. In addition, the saliva drug test results usually offer a 98 percent accuracy, which is good enough but not perfect. Therefore, retest claims and requests for more advanced forms of testing are common with such immunoassays.