If you're going to search on the internet about how to pass a saliva drug test, millions of methods will show up. You can even find those weird methods in using household items to pass a test. We believe these methods come from personal stories, but honestly, there's no
scientific or clinical proof to back them up. And perhaps only Harry Potter would agree that you cast magic spells to help you pass drug test. Or pixie dust to obviate those drug traces, right Peter Pan?? Though the the benefit isn't totally zero, but these methods' results are not consistent and reliable enough.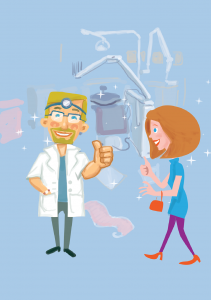 What is a saliva drug test?
Saliva drug test is a process of checking fo r small amounts or traces of drugs that remain within the saliva. There is a strip used and inserted into the mouth of the person being tested. As the strip gets wet, the presence of certain drugs can be shown by a changed of color in the strip. Some laboratory experts call this test as the oral fluid drug test. It is commonly used to test for marijuana, cocaine, opiates and other known abused drugs. But marijuana or weed is one of the most common drugs that is detected in saliva drug tests. There's usually a color band that appears in the strip if any drug residues will be detected.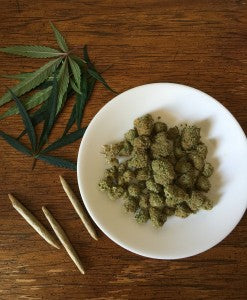 How long marijuana or weed stays in the saliva?
Each drug and type of test have different detection times. As defined by many, drug detection times indicate a specific time in which a test can reveal the presence of a drug in the urine, saliva or hair of the user. Drug usually shows up in the body for the first time you took it. It will also reveal the time your body is clean. Detection time also varies from hours, days or even months. And it may also impact the result depending on the type of drug used, amount as well as the method of detecting the drug.
 When it comes to saliva tests, many experts believe that there are no specific drug detection times. It's because there are several factors which can affect the detection times in saliva test. Thus, they believe that it's best to determine what type of drug you use so you'll know when it can be detected. So, in this case, it's marijuana or weed. Marijuana stays in the system longer than any other drug types, most especially if it's being taken regularly and in a large quantity. Click here to know the detection times of other drug types.
 
Where to find saliva detection kits?
As years of technology went by, our team have developed the most reliable and trusted saliva detection kits. We call it Oral Drug Screen Test (Oral Swab). Our Oral Drug Screen Device is a simple one-step test for the detection of drugs of abuse in the oral fluid. This oral swab is of the highest quality and for purchase in single, double or 3 packs. usually come in different shapes and forms from different manufactures. This method is becoming very popular due to its many advantages.
How to pass saliva test for Weed?
Simple. Pass your saliva test with the aid of our Ultra Wash Mouthwash. It is the ultimate Toxin Cleansing Mouthwash. With the help of Ultra Wash Mouthwash you will have toxin free saliva for up to 30 minutes. Backed by a manufacturer's 500% satisfaction
guarantee, Ultra Wash Mouthwash will work for you or your money back. It is reliable, fits in the pocket and is simple to use any time you need it.