Are you doomed with the idea that your next drug test is happening in the next 24 hours? Is that the reason of your restlessness? Is it the one that keeps you awake at night?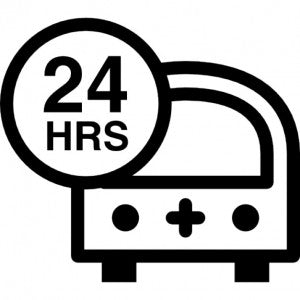 Obviously, you're thinking that the possible results of your drug test influence whatever you have in your life right now. We truly understand where you come from. So, this article is your ultimate companion. Effective methods and strategies on how to pass your drug test in 24 hours are highlighted and focused. But before anything else, for us to be able to help you and determine your physiological needs, please provide us answers to these questions.
1. Which substance are you taking ? THC, Meth, Cocaine?
2. How long has it been since you stopped taking it? a few
hours/ a few days or a few weeks?
3. How often did you use the substance ? once a blue moon?
once a week? more than once? once a day?
4. Please determine your body weight.
5. Do you move a lot? Do you have a desk job?
Based on your answers, we will know what type of detox program or product will best suit you. Though there are a few home remedies that can help you, but we won't recommend anything without clinical or scientific proofs. Always think about those elements that decide the amount of time your body will take to flush out the poisons. Before jumping to home cures, its fundamental to think if the product is capable of eliminating those drug metabolites and will get you negative results.
Let's say you have recently used any of these substance (Marijuana, Meth, Cocaine) and your test will be happening in the next 24 hours. Obviously, lengthy detox program and heavy exercise won't work overnight, so here are the things that you need to do. We also include a list of the best products that will work for you, considering the type of test you need to undergo.
As much as possible, do not take drugs if you have any impending drug tests.
If you are not given notice, substituting with a good brand of synthetic urine may be your only hope. Here are the perfect options for you:
For Urine Drug Test:
–The Monkey Flask Synthetic Urine Kit: This kit contains 104 ml of synthetic urine, an easy to read temperature strip, self-adhesive heat pad and safety sealed flip top cap.
–Ultra Klean Ultra Pure Synthetic Urine: This synthetic urine best works for both female and male users. Its safe and superior quality formula contains all the ingredients normally found in urine. It contains a proper PH balance, specific gravity and creatinine similar to the real one.
For Saliva Swab/Drug Test:
–Ultra Wash Mouthwash: This is the ultimate toxin cleansing mouthwash. You will have toxin free saliva for up to 30 minutes only. Shake the bottle vigorously. Gargle for 2-3 minutes then spit the mouthwash out. Complete the process 10 minutes before the saliva swab/drug test. Avoid drinking or eating while taking the product. Do not smoke tobacco while using the product. AVOID SWALLOWING THE MOUTHWASH.
For Hair Drug Test:
–Ultra Cleanse Hair Cleansing Shampoo & Conditioner: This has been specially formulated to remove all toxins from the hair shaft, scalp or hair strands. Just like your regular shampoo and conditioner, the same procedure should be done.
Click here to get more details on where to find or how to purchase these products.
For announced drug test, you'll have greater chance of passing it. Always buy the best detox products or urine substitutes available. Also learn how long drugs can be detected in your body. Click here to view our drug detection times chart.
Some might think that passing your next drug test in 24 hours is almost next to impossible. These products are created for a reason. If others think that you're at the end of the line, we're here to prove them wrong. Focus on the solution, not the problem!